WELCOME TO COUPLES COACHING ONLINE
We help couples and individuals create healthy and loving relationships
"This is the space for you to express yourself openly and freely"
Is your relationship healthy?
Do you have problems?
Do you want to solve them?
LET'S GET YOU THE HELP YOU NEED!
WE OFFER THREE LEVELS OF HELP
The level you need depends on your commitment and budget.
LEVEL 1
Our free resources include:
Articles
Quizzes
Challenges
You can also sign up to receive actionable tips and advice directly to your inbox.
This level is for you if you want to explore different ways to improve your relationship.
Free
LEVEL 2
Our workbooks guide you step by step. We have a specific workbook for each area of your relationship.
We also have a workbook that helps you identify the area of your relationship that needs some work and attention.
This option is for you if you want to work on your relationship in your own time and need some guidance.
Each workbook costs £8.99
LEVEL 3
Our individual coaching will help you reflect on yourself and your relationship. You will gain clarity on what you can do in your situation.
Our couples coaching will help you and your partner hear each other out and understand both points of view.
Coaching is for you if you have a burning issue and really want to solve it right away.
Our fee is £50/h
Want to explore some more? Check out these links…
A quiz is a fun, quick and simple way to give you a glimpse into whether or not you are in a healthy relationship. Depending on your results, you will be presented with some feedback and different help options.
Our relationship workbooks guide you step by step through particular areas of your relationship. These guides can help you bring up difficult conversations, identify the problems and find solutions.
REVIEWS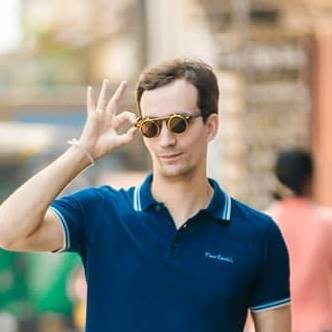 "There was a time in my life when I thought I had it all, but still felt unfulfilled and at many points, unhappy. Talking with Alex really turned my life around. He helped me realise many things about my life, including that the relationship I was in was not healthy. You could say I was a drifting boat, and Alex showed me how to power it towards a future of my own!"

Joao – Portugal
"Talking to Alex pushed me to get to know myself, I had to face the ugly reality of my choices. It was challenging asking myself why I do what I do. Expecting all the answers right away. Now, I understand that it's a process that takes time, but in the end, it's life-changing. It has certainly changed mine for the better."

Ainsley – Abu Dhabi